Stalker(s) Alert: Varun Dhawan's Recent Scare Sent Us Down Memory Lane
Let's stalk about this.
I take personal security very seriously and I have to, after all Page 3 tribes are seen everywhere. It is one thing to imagine that I have an admirer somewhere hidden in my garden and singing Jaadu Teri Nazar to me and it's a whole different scenario when there's someone who circles your house for hours and then threatens to kill your better half because you did not oblige them with a photo. That is exactly what happened to Varun Dhawan. The poor soul had just returned from some film promotions and was told that a fan of his has been circling the house waiting to meet and greet him. The situation took an untoward turn when he did not agree to meet her and she started to chant 'I will kill Natasha' who happens to be this electric wire of an actor's girlfriend. Obviously, he panicked and the local police were called. Unsettling, na? This piqued my curiosity about other Bollywood celebrities and their stalkers. I had to go through my steel almirah for those forgotten files and what I found is for you to read below.
Katrina Kaif
We all know the hate club Varun Dhawan and Arjun Kapoor made against her. Poor boys, a club with only two members? Anyhow, haters or lovers, this beautiful actress has had her share of stalkers. However, one incident that stood out from the others was that of a crazy fan who followed her every move for 9 months. He even tried to manipulate her security team into letting him enter her residence. Our Sheila never filed a complaint against him. I guess all those stunts from Bang Bang made her feel confident enough to protect herself.
Akshay Kumar
This Khiladi who has wooed the audience with his humour and stunts has had his share of stalkers. An underage girl ran away from home and kept following the actor for a year till one day she decided to slash her wrists in front of his house. Bollywood movies have really given these stalkers ideas on how to get attention in the tackiest manner possible. It was kind of Akshay to immediately rush the girl to the hospital for treatment. I hope she stays put in Lucknow, learn some tehzeeb from the well mannered locals!
Kangana Ranaut
This firebrand of an actress who talks nineteen to a dozen has been accused of stalking and has been stalked too. While the former accusation is up for debate over some Bellini, the latter happened sometime ago where a fan kept showering her with gifts. Love letters started to flood her mailbox and she had to finally resort for help to make it all stop. I wonder what 'Datto' would have done? Probably picked up her hockey stick and bashed the guy up in her Haryanvi sweater..oops..swagger!
John Abraham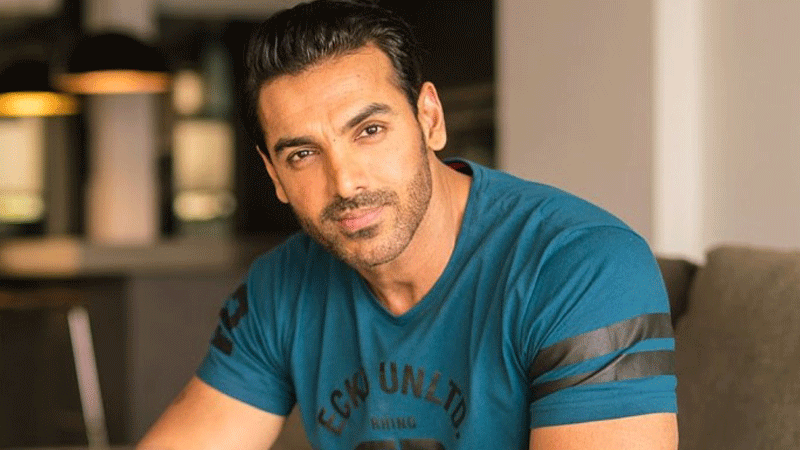 This maa da ladla had a nightmarish experience when post the success of Dostana, a male fan started to stalk him. So much so the man started to call Johnny's parents. The good looking actor had to finally file a complaint. There's only so much his biceps can do after a point, though I don't mind swinging on them!
Published on :

09-Apr-2019
---
×
Login
Please sign in to get customised content